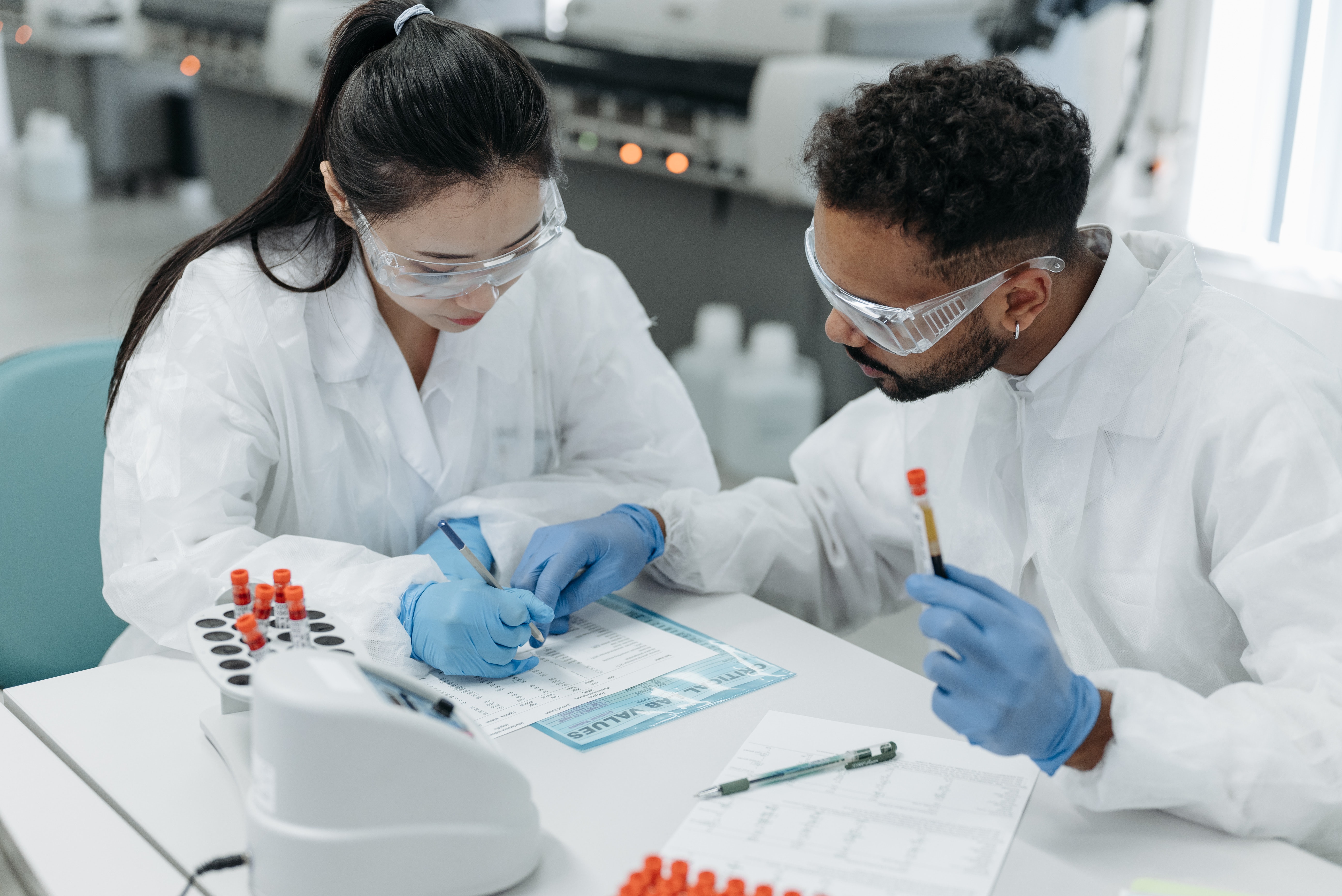 Program Dates: July 10–22

The 2023 Biochemistry Academy will be offered in a hybrid format, with the first week virtual and the second week in-person residential.
The Biochemistry Summer Academy is full for Summer 2023.
The Biochemistry Summer Academy provides students with an introductory knowledge of biochemistry through lectures and on-hands lab experiences, such as experiments with GFP (green-fluorescent protein). During the academy, students will keep notebooks, write a lab report, take quizzes and an exam on the topics.
GFP is a Nobel Prize winning protein used in almost every area of biotechnology and biomedicine. Its brilliant green fluorescence makes GFP an ideal teaching tool, as every step in a protocol an be followed in real time. Unlike most biochemicals, that cannot be seen, GFP is always visible. The academy highlights how natural science displays its beauty through light and aesthetics.
At the end of the two weeks, students will:
Receive on -hands lab experience with methods explained by instructors.
Complete experiments centered around GFP, including extracting recombinant GFP from generically transformed, non-pathogenic bacteria(E.coli)
Perform simple colorimetric tests for peroxidase extracted from soybean hulls and from root vegetables like sweet potatoes, white potatoes, and celery roots
Experience the facilities at a tier 1 research institution with access to state-of-the-art instrumentation and instruction from experts in the field
Earn 3 college credits, transferable to most universities
Students will earn 3 college credits upon completion of this academy (11:115:110 Experiments With GFP: The Art and the Science).
Visit the Important Dates page to view the dates and deadlines for the Biochemistry Academy.
---
Note: All students registering for Summer 2023 are required under University Policy 10.3.14 to be vaccinated against COVID-19 unless they have received a medical or religious exemption approved in writing by Rutgers' Waiver Review Committee or are exempt from the Policy for any of the other reasons listed in the Policy.
---
Sign up for Information about Biochemistry Academy
Would you like to learn more?