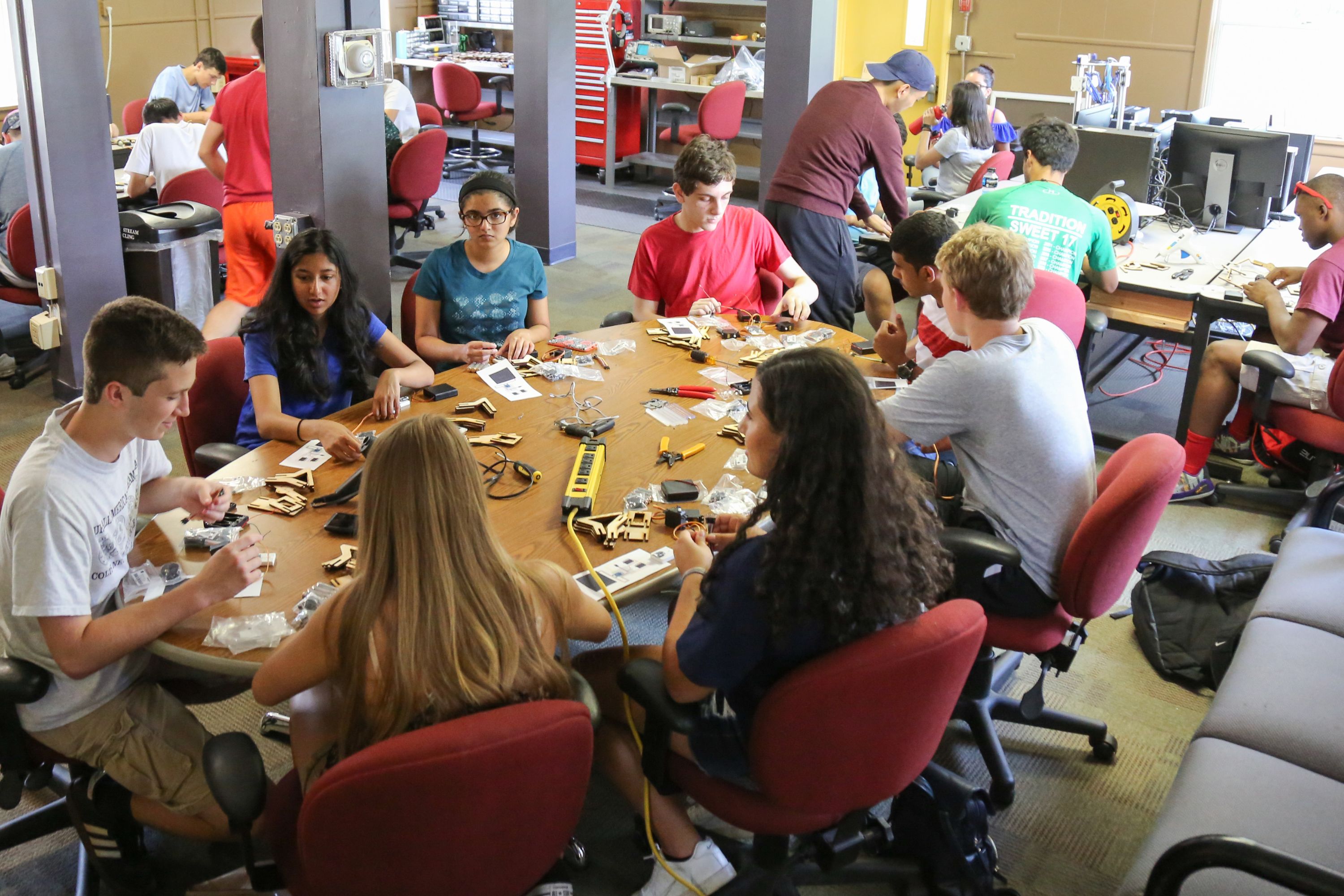 Program Dates: July 9–15
The 2023 Engineering Academy will be held in-person in a residential environment.
The Engineering Summer Academy is full for Summer 2023.
The Engineering Summer Academy at Rutgers University provides high school students with an introduction to aerospace, biochemical, biomedical, chemical, civil, computer, electrical, environmental, forensic, industrial, material science, mechanical and systems engineering disciplines and careers. Students will enhance their math and science skills by learning how to analyze and interpret data and use quantitative models. Furthermore, students will have the opportunity to:
Engage in hands-on, goal-directed projects and gain an understanding of how engineering is applied in the real world
Become familiar with college campus life and how to take advantage of the wide variety of resources and infrastructure to promote your own self-development
Learn how to document and communicate your work to peer audiences and the general public using informed and factual perspectives
Visit the Important Dates page to view the dates and deadlines for the Engineering Academy.
---
Note: All students registering for Summer 2023 are required under University Policy 10.3.14 to be vaccinated against COVID-19 unless they have received a medical or religious exemption approved in writing by Rutgers' Waiver Review Committee or are exempt from the Policy for any of the other reasons listed in the Policy.
---
Sign up for Information about Engineering Academy
Would you like to learn more?